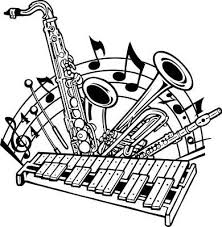 Members Music Tuition
Lucan Concert Band and Kylemore Music Centre, Ballyfermot are launching a joint music tuition and ensemble playing program in a fun and supportive setting for those who have started to play a wind instrument and can read music and the more experienced who would like to get back to playing again.
Lucan Concert Band  is delighted to announce the launch of a FREE music tuition program for new members. In partnership with Kylemore Music Centre the band can now offer new members up to 1 hour per week group practical and theory tutoring for wind instruments, e.g. flute, clarinet, saxophone, trumpet, trombone, euphonium, tuba, etc, and percussion. Join us now to book a place as program is scheduled to start January 2019
Contact Us

Lucan Concert Band was established in 1983, originally as a junior band with a group of children from a local primary school, in fact from a 4th class recorder group! Since then the band has become very well established and successful, continually providing entertainment at many local and district events, charity fund raisers, and multiple time winners in national band competitions.

Kylemore Music Centre is part of City Of Dublin ETB in Kylemore College, Ballyfermot. It has been in existence since 1981 and currently has a roster of 35 teachers and 770 music students.The philosophy of Kylemore College is one of inclusiveness in which the college supports the principles of partnership, equality of access and participation.